The Emoticon Series offers memories and pays homage to the original way emotions were expressed on the Internet.
Before fancy emoji graphics 💩 emotions were expressed with letters, commas,...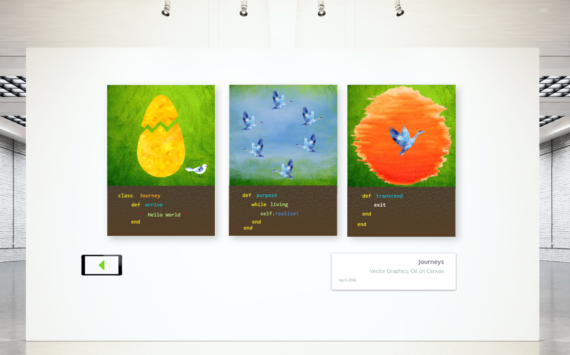 Journey.new uses the Ruby programing language as poetry to tell the oldest story in time, the story of life. This piece was created, incubated and presented at...